Viewing Recent Circulation History
Circulation history is being archived as of March 23, 2010.  In a special display from an item record, you will be able to see the patron number, checkout date and time, and checkin date and time for the last three patrons to check out and return that item.  For items currently checked out, the list does not include the patron who currently has the item.
From the Search/Holds function, select the item record tab.  Recent circulation history is only available from item records.  This function does not allow access to a particular patron's circulation history.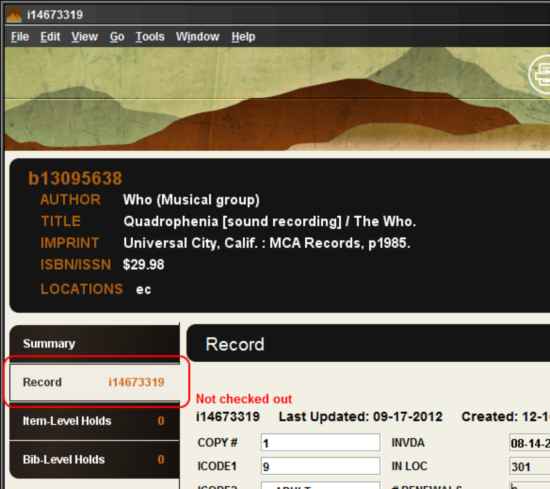 Right-click somewhere in the item record and find "Patron View Actions" in the resulting menu.  Then select "View circulation history" from the sub-menu.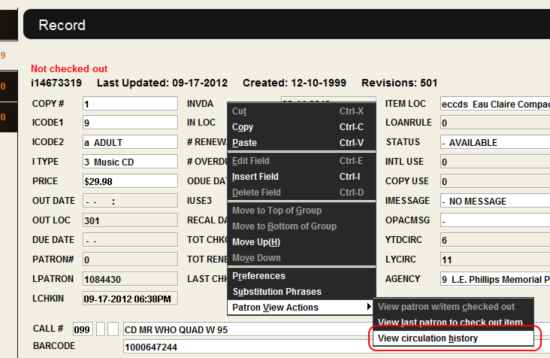 You will see the following display: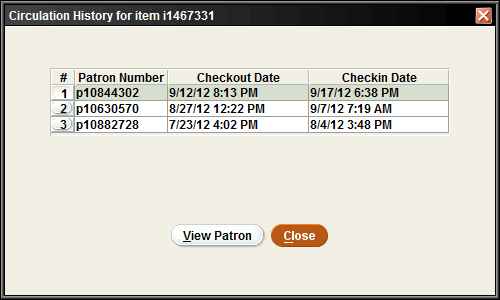 You may either select a patron record to view or close the window.
Rather than right-clicking in the item record, you can also view recent circulation history from an item record display by opening the Edit menu at the top left of the window.  Select "Patron View Actions" from the menu, then "View circulation history."  The circulation history window opens as above.