Numbers
Budgets, Data and Statistics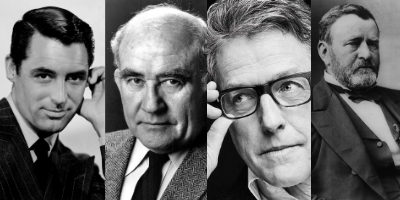 NEW 2020 Program Tracking tools
The DPI has released new year-round data collection tools to use in completing the annual report. There's an excel spreadsheet and a training video. The new resources specifically address programs and self-directed activities.
2020 Annual Report Timeline
The Annual Report Instructions and Worksheets have been updated for 2019.  They can be found at the DPI site https://dpi.wi.gov/pld/data-reports/annual-report.  Additional IFLS specific information and additional updates will be shared via email. You should be receiving notification via email when the electronic form is available.
Timeline
January 2020–IFLS Staff has compiled some of the information to prefill annual report data.  This data will primarily be MORE collection, patron and circulation related data.
The 2019 Annual Report Financial Data Spreadsheet was emailed on 1.21.2020.
January 21, 2020 —Receive notification via email from the State that the electronic form site is open. Your ID and Password will be included in that email or one prior from the State.  IFLS will send out an email letting you know that you should have received that email.
January 30 and January  31 – Hands on Annual Report Workshops.
Whether you are brand new to the Annual Report or an old hand, sometimes it causes stress.  John Thompson and Juli Button will provide an overview of the report, answer questions and will allow time in the afternoon for individual questions and one-on-one help.  We'll send you a list of information you'll need to have on hand to fill out your report. Click the following links for more information and registration.
February 13, 2020 – Deadline to have the Annual Report Data entered and the form locked for review by Juli Button and John Thompson. Juli and I will be reviewing reports as they are completed.  Please email both Juli and I when you are ready for us to review your reports.  We will review and contact you if we have questions about the report.  We will let you know that is okay for you to print the report and have approved and signed by the library board president.
February 24, 2020—Signed print copies must be received via email at the IFLS office. This year you can send signed, scanned PDF's to Joanne Gardner at gardner@ifls.lib.wi.us. The PDF file name should be "2019 City Name"  like 2019 Ladysmith.   IFLS needs them by the 24th to make sure forms are properly and signed and me can send them to the DPI by the State Statute deadline of February 29th. If you don't have the ability the scan and email the report you can send the report via courier so it arrives in the office by the 24th.
We will be sharing additional Annual Report updates as needed.
REMINDER—When contacting Juli or I about annual report questions, please copy both of us on the email. This will allow us to respond as quickly as possible to your questions. 
Please let us know if you have any questions.
Visualization and Infographics
In a Nutshell
1. Keep  simple.
2. Target your audience.
3. Answer their questions.
4. Show, don't tell.
5. Fact check.